I love my blog makeover! Megan from
A Bird in Hand Designs
did a wonderful job! If you are looking for a new blog design, be sure to check out her stuff!
Yesterday I spent the day co-leading at a workshop on Unpacking the Common Core Reading Standards. We started the day having the participants talk about what they think is the purpose of teaching reading. It is always interesting to me how different responses to that question can be in a group of 40 people.
Next, we talked through the myths of an article called,
The Common Core Ate my Baby and Other Urban Legends
. If you haven't read it, it is enjoyable and helps to get some of the common concerns out in the open.
We spent the day talking about the key ten anchors. Those of you that are familiar with the standards know that they are the same for literature and informational texts. We used this book to help guide our thinking.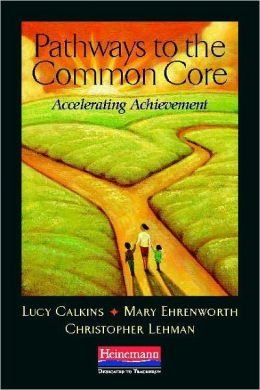 One thing that really helped us picture the way the anchor standards work was this graphic that my co-teacher Lindsey made:
It shows that Anchor 1 and Anchor 10 are the basis for the other anchors. They go hand-in-hand. As you work on the other Anchors (2-9 for informational, or 2-7, 9 for literature) you will notice that you are using Anchors 1 and 10. For example, if you have students reading to determine the theme of a story you should be asking them to read closely giving text evidence to support the theme they thought of.
Today we are teaching them about Reading Workshop. Most of them do not run a workshop so it will be a lot of the basics, what it is, how it is run, ways to assess etc.
Which makes me wonder, how do you teach reading?
Workshop, Guided Reading, Whole-Class?
Why do you teach that way, is it your choice or does your administrator decide the way you teach reading?