Well, my weekend is flying by...I can't believe it is already Sunday! I'm linking up with Jennifer at
Mrs. Laffin's Laughings
and the lovely ladies from
Collaboration Cuties
.
This week is going to be an adjustment for me. My student teacher (who is doing a wonderful job) will be picking up another subject. That will mean three for her (Bible, Social Studies, and Language) and three for me (Math Workshop, Reading Workshop, and Writing Workshop.) She isn't my first student teacher so I know how it feels to "not" teach, but it is still a weird feeling.
On Monday this week my kiddos and I will start doing
Mentor Sentences
. I am really looking forward to introducing this class to the art of "noticing." We use it a lot in Writing Workshop-so doing it with grammar is a natural addition for me.
My kiddos and I will be celebrating
National Talk Like a Pirate Day
on Thursday. My students and I will celebrate this fun day by creating our very own eye patches. We will read a wonderful story that I shared with you
two weeks ago
, and we will be doing some fun free activities I found on TPT. You can check them out
here
. You can also check out this linky party at
Frog Spot
to get more ideas. I am planning on doing my first linky party to celebrate Talk Like a Pirate Day.
If you plan to do something fun with your kiddos to celebrate I'd love to have you link up! (Is it wrong to admit that I am nervous that no one will join?)
I'm also excited to share a science mentor text with you,
Everything Volcanoes and Earthquakes
. I just purchased four copies of this text from Scholastic. I love the National Geographic for Kids Everything Series.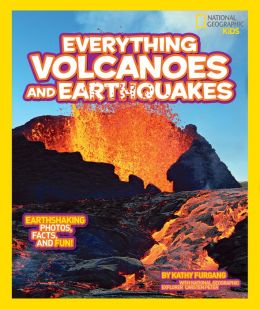 This series presents facts in a fun and engaging way. I love using these books to teach text features as well as content. I'm excited to have four copies...but I think I may order enough so every pair of students can have a book. Good thing I'm a Red Apple Teacher.
What are you up to this week?