A colleague of mine asked me what my favorite mentor texts were to use during Reading Workshop. She was looking to build her library and wanted some new suggestions.
I have a few authors that are my "go-to" authors when I am looking for a book to share during Reading Workshop. The first author is
Eve Bunting
. Her books are beautifully written and for the most part not very familiar to my students. A few of my favorites are: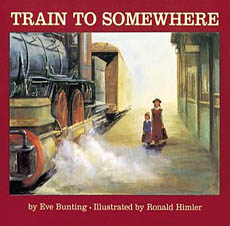 I use these books to teach inference, summarizing, synthesizing, questioning, making connections...you get the point. They are great books for all of the major strategies and skills that we teach our kiddos. If you haven't used any of her books I really encourage you to do so!
making connections freebie
that you can download. It has a bookmark and a chart for students to use. I have them tape them into their Reader's Notebooks so they can go back and use it as a reference if they get stuck.
What are your favorite mentor texts to use in reading or writing class? Be sure to link up with
Collaboration Cuties
for their Mentor Text Linky to share some of your favorite Mentor Texts!
I'm not sure how many of you have heard, but many TPT sellers are offering a sale this week for Teacher Appreciation. I'm running a sale too on all of my products. You receive 20% off from me when you purchase anything from my store starting tomorrow 5/6-5/8. But TPT is offering their own discount. So if you purchase on 5/7 or 5/8 you will receive an extra 10%, (which ends up being 28% off the original price.) All you need to do is use the code
TAD13.
I don't know about you, but I have a lot of things in my cart that I plan to purchase! Happy shopping!