Happy Saturday everyone! I'm up in Rhode Island at my parents house. My husband and I are enjoying the time in New England, even if it is very hot. I hope you are all having a fantastic Fourth of July weekend.
I just wanted to quickly let you know that I wrote a guest post on Guided Math chapter 3 at Mrs. Crofts' Classroom.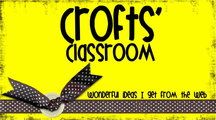 Be sure to head over there to check it out. Enjoy your weekend. I know I am!